One of the quickest and easiest ways to gather contacts is to generate a QR code for each wedding, event, or promotion. Download your QR code and advertise it in-store, on social media, at entry points to events, websites, at registration tables, on promotional materials, and more!

Here's how to generate your QR Code:
In the left navigation panel, click on Tools.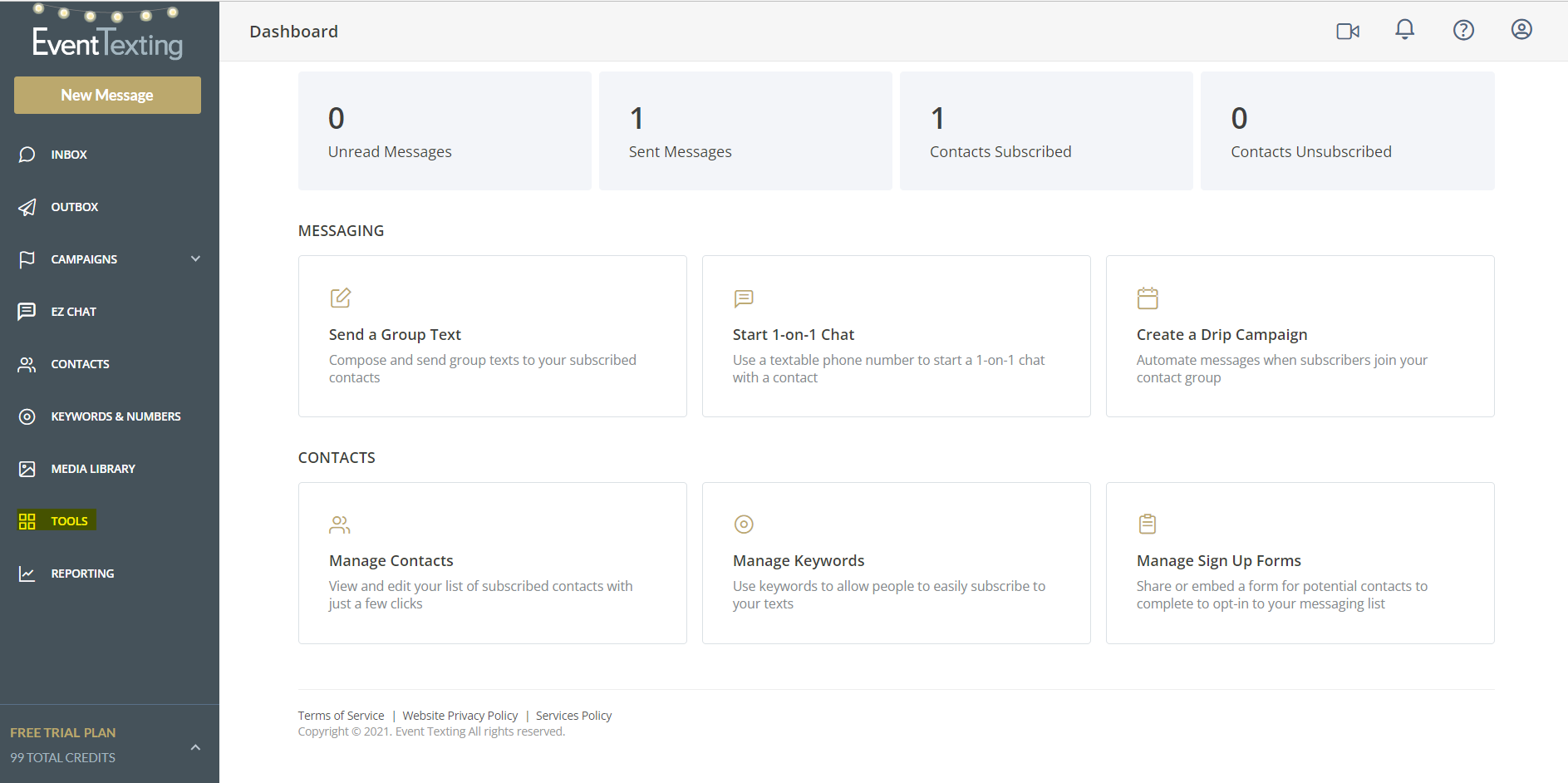 Next, choose QR Code Generator from the list of Tools.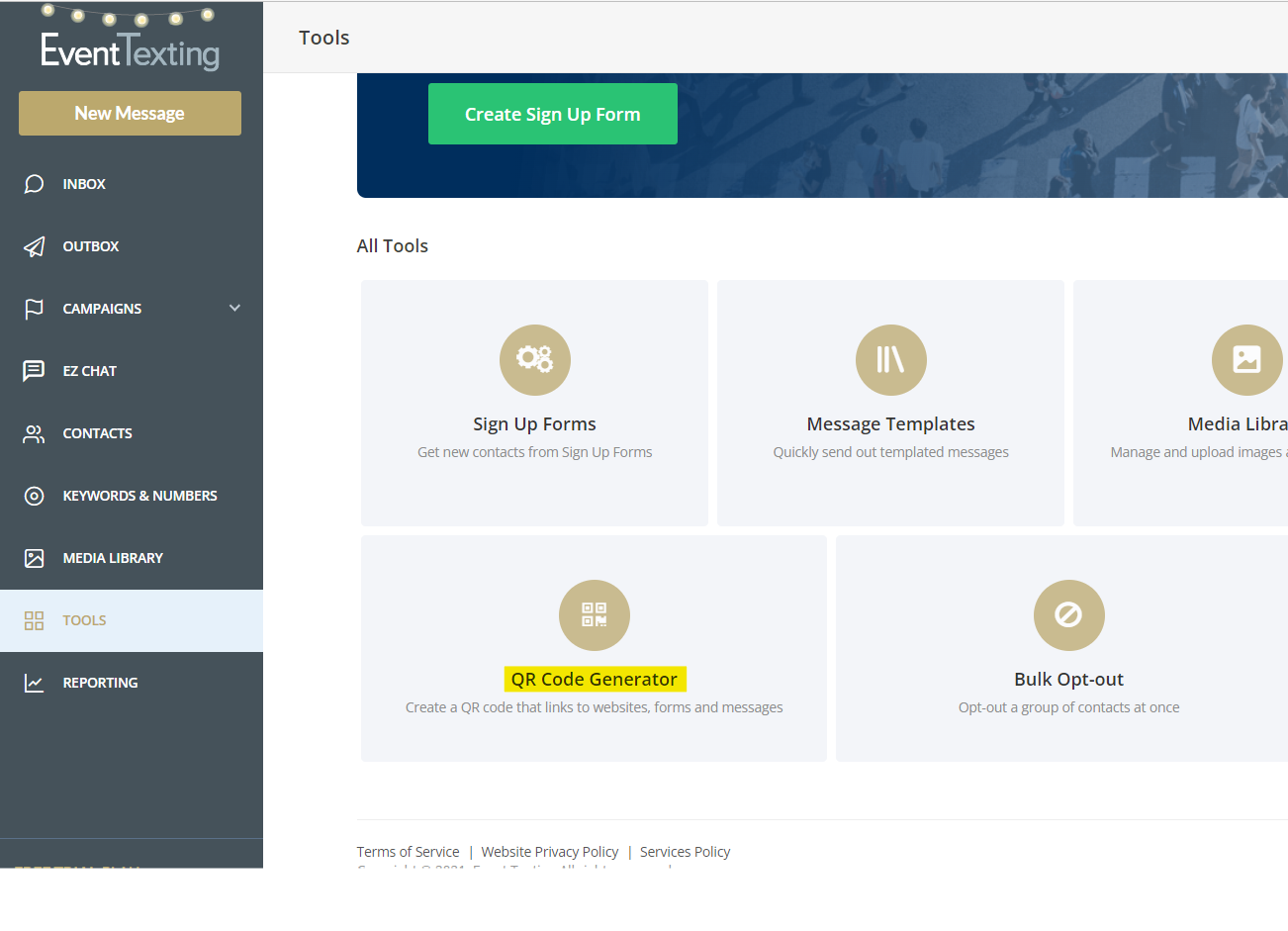 Click the SETUP QR CODE button.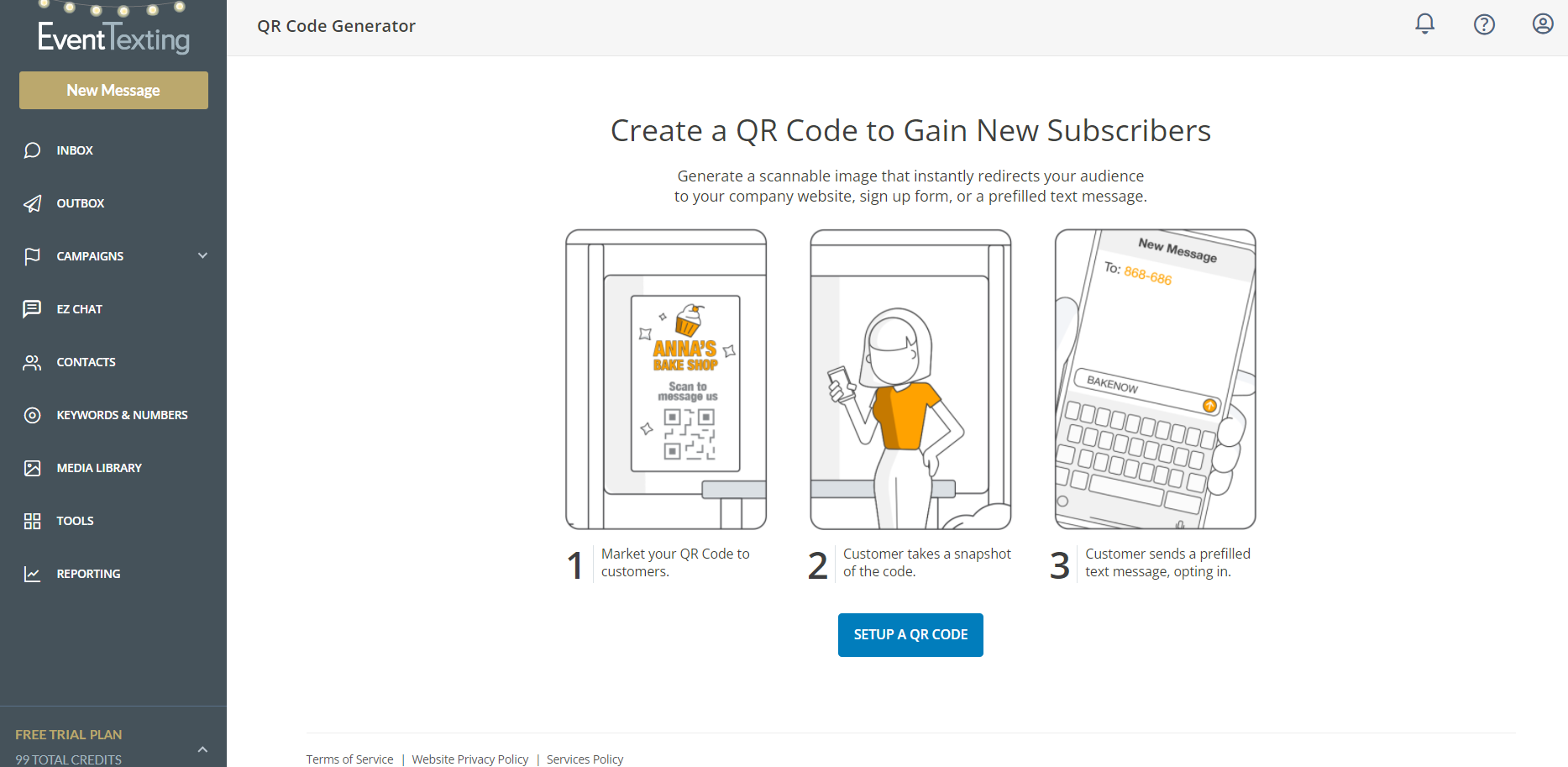 Now, enter your 10-digit textable number and the Keyword associated with your event or promo and click the GENERATE QR CODE button.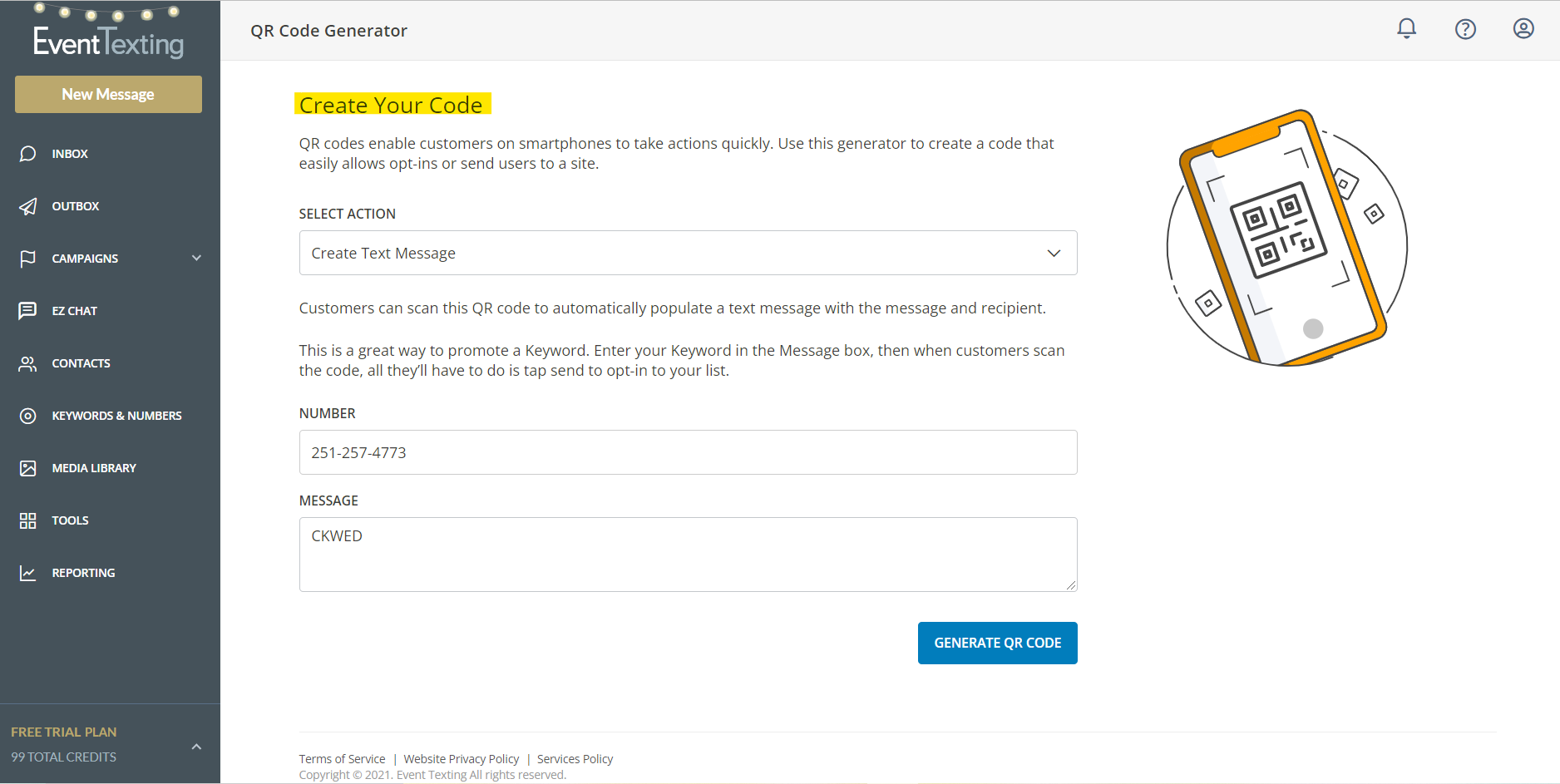 Your QR Code should appear, ready to be downloaded. Point your phone's camera at the code and see how it works! You can post your QR Code on your website or social media, print it on a business card or invitation… the possibilities are endless.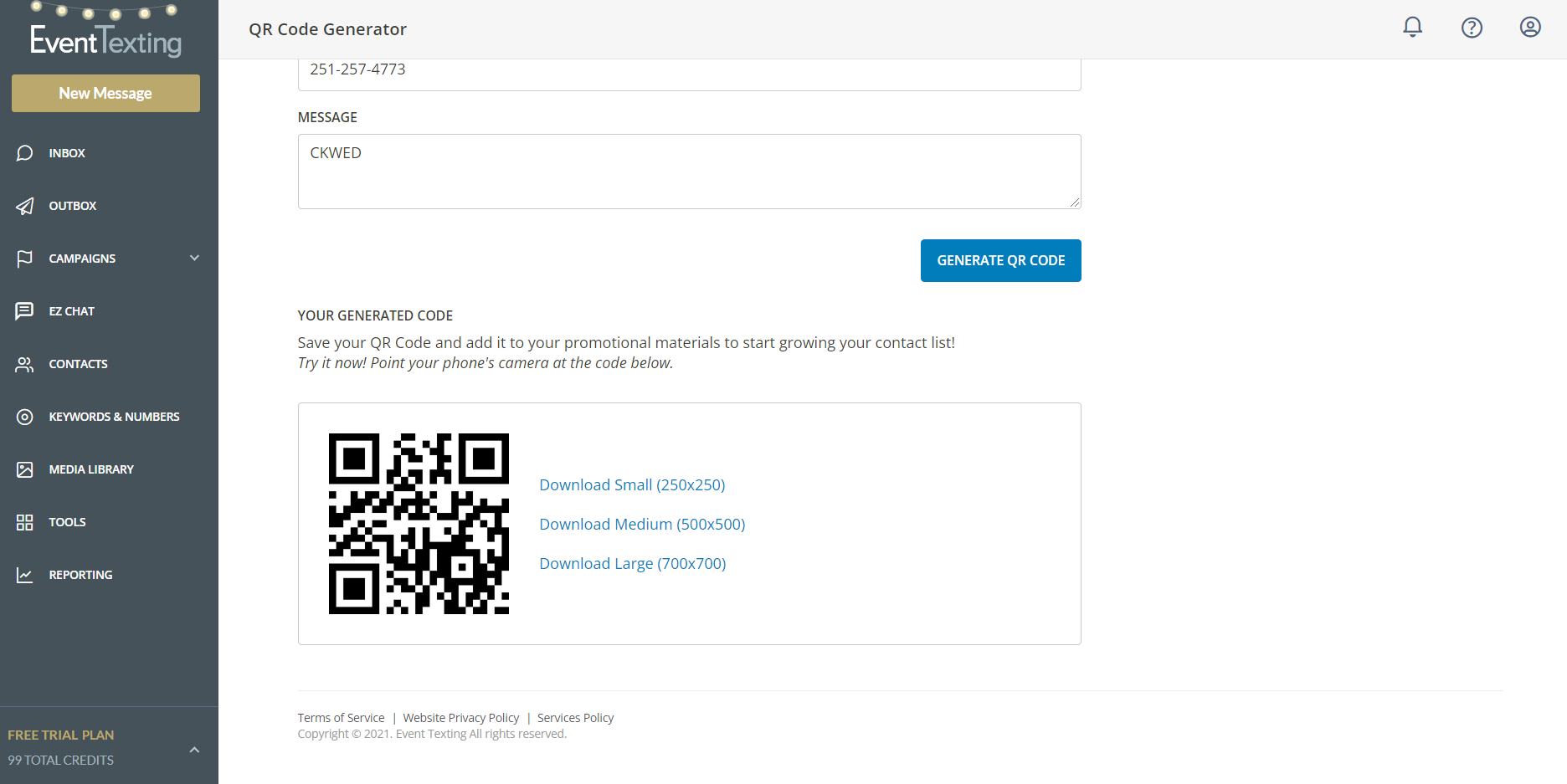 When clients, vendors, wedding parties, or event attendees scan the code, all they'll have to do is tap send to opt-in to your list. It's that easy.
Shareable Form

You can also generate a QR Code with our Shareable Form. Click Tools on the left navigation panel, then select Sign Up Forms. Link your QR code to a group to quickly populate a specific group with contacts.

Happy Texting!