Love the idea of text messaging for your wedding or event but don't have time to set it up?
Our VIP Service was made for you!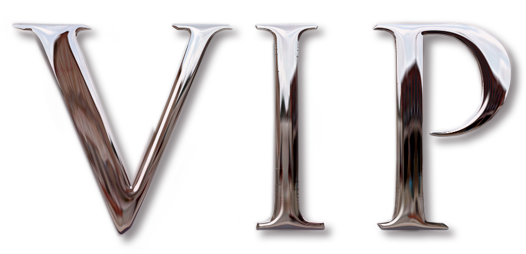 Simply choose your text messages from our menu or create custom messages of your own. Here's just a few examples of the messages we can create and send for you: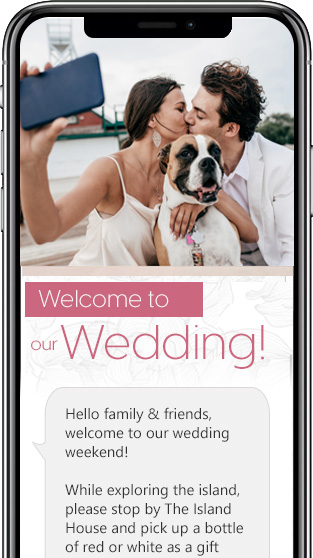 Welcome to
Our Wedding Text Message
Welcome guests to your wedding weekend and include a fabulous photo, the weekend Itinerary, and fun things to do while they're in town.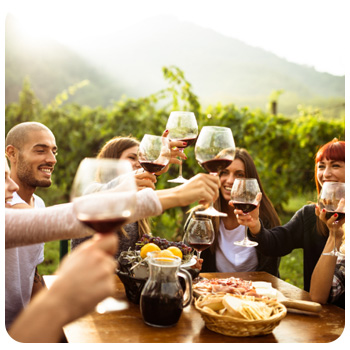 Excursion & Activities Information
Planning an outing or other activity with the wedding party and/or guests? Text them all the important details. If plans change on the day of, just text our on-call team and we will quickly send out updated information to everyone in real-time.
---
VIP Timelines
Why send a boring wedding timeline? Send it with style!
A good timeline is a must for any well-planned event. Skip sending timelines to email where it sits unread. We will text all that vital information right to their smartphone! We can text your:
Wedding Party – Text the entire Wedding Party including parents the VIP Wedding Party timeline, or…
We can create groups to text your custom VIP timelines to:
Bride and Bridesmaids – Text just the ladies, including mothers and flower girls, their VIP Bride and Bridesmaids' timeline.
Groom and Groomsmen – Text just the gents, including dads and ring bearers, their VIP Groom and Groomsmen timeline.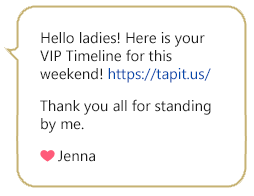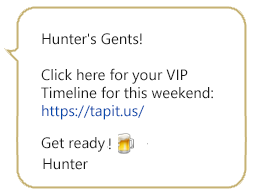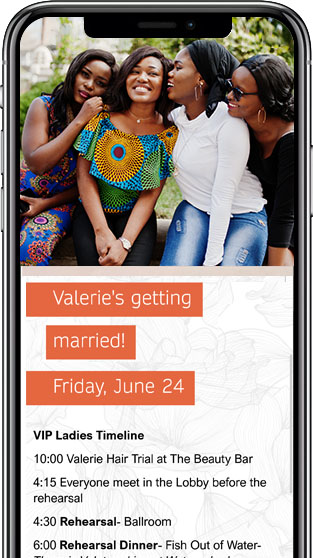 Change of Plans
Just in case plans change (which we know often they do), we include a Change of Plans Alert text in every VIP service package. Simply notify our team and a message can be sent out immediately or scheduled for a specific time and date.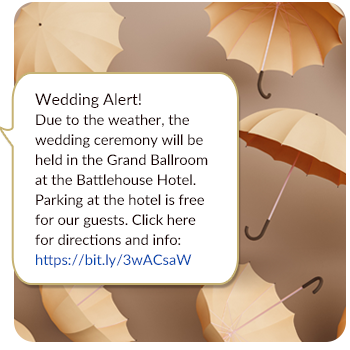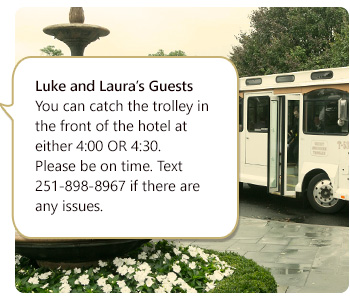 Transportation
Schedules
Nothing is more stressful than not knowing where to be and what time to be there! Help your guests relax with transportation information they can get on the go!
More Options

Text RSVPs
Quickly receive replies for your wedding, rehearsal, brunch, excursions, etc. with our RSVP Form and text messaging service.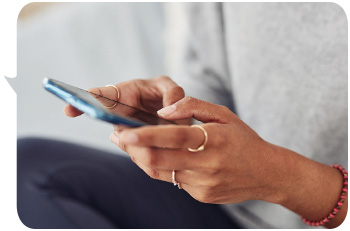 Custom QR Codes
Need a QR code? We can generate two types, URL or Plain text. This will be sent to you via email.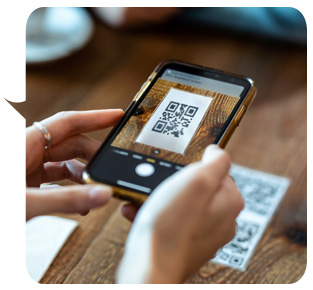 ---
Frequently Asked Questions
How do you handle replies?

Contacts can reply to messages and those messages can be sent to your email address at no cost or to your mobile phone for an additional nominal fee. We suggest you include all contact information, addresses, and an emergency contact in your attached timeline and/or include a cell number for guests to call or text in the actual text body.
Can you schedule my text messages for specific dates and times?

Yes! We can send your wedding timelines, RSVPs, and any other text messages you choose at any date or time you choose. Automation is your friend! With our VIP service, we can schedule all your important messages and reminders months ahead of time.
Call us to set up VIP Texting for your event today!
833-217-8741